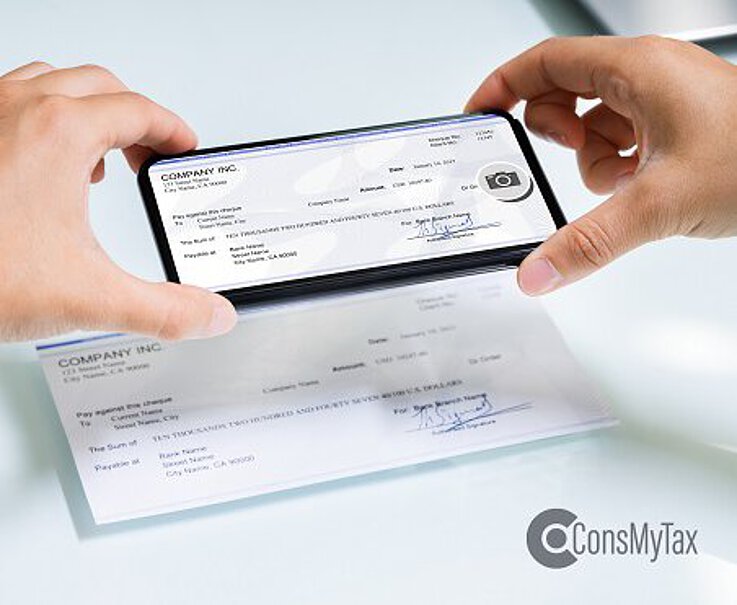 Save time and money: scan in your invoices or simply use the app to photograph and upload them. This saves valuable working time, paper and printing costs.
Your source documents are easily accessible at all times with 24-hour access to your online account. Say goodbye to time-consuming sorting of source documents and the time spent filing them.
Now your office is available to you worldwide, either in the office, at home or on the road. The dashboard offers you an up-to-date overview of your latest business.
Secure and GDPR compliant: burglary or water damage? Your documents are safe – naturally in compliance with the General Data Protection Regulation.
Efficient communication: transfer documents to your tax advisor using ConsMyTax. They will then look after journal entries and archiving for you.