Together we go further.
Solutions-oriented, proactive approaches
Advisory services you can rely on
Innovative and digital solutions for all sectors
From freelancers right through to large corporations
Over 50 years of experience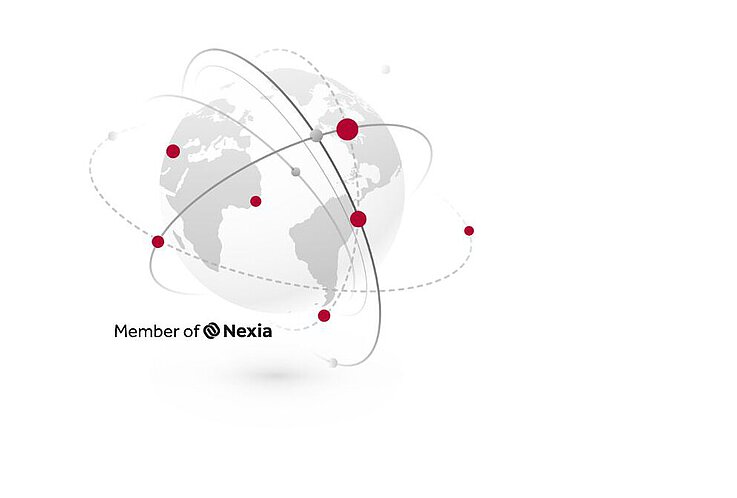 Our strong global partner:
Nexia International
in 128 countries

over 34,500 experts

8th place among international accounting networks
From the very beginning, CONSULTATIO has accompanied our enormous growth by giving us tax advice that provided the necessary tailwind to take us from a start-up to a mature market leader in Austria.

Claus Rhomberg
Aviation Academy Austria GmbH
As an operator of a large sports club, I appreciate the fact that, with CONSULTATIO at our side, we have always gone to the limit, both on the field and in tax affairs for a number of decades now.

Gottfried Gassenbauer
Sportcenter Donaucity
For 15 years the CONSULTATIO team has been with us in the cockpit, passionately helping us navigate numerous structural changes and harmonizing our processes.

Ludwig Richard
Dr. Richard Verkehrsbetrieb Gruppe
CONSULTATIO accompanies us, not only with all tax and accounting issues, but it also made the entire group fit for the GDPR requirements, professionally and with their eyes on the final goal.

Mathias Moser
BWS Gemeinnützige allgemeine Bau-, Wohn- und Siedlungsgenossenschaft
Whoever wants to succeed at the highest level of any sport cannot afford to rest on their laurels. CONSULTATIO's strategy is peak performance, fast response times, professionally outstanding service levels and always having their finger on the pulse.

Thomas Hollerer
Österreichischer Fußball-Bund
Our two companies share the same ideals in many areas: innovative approaches, traditional values.

Johann Kwizda
KWIZDA HOLDING GMBH